Are You Looking For a Morristown Remodeling Contractor?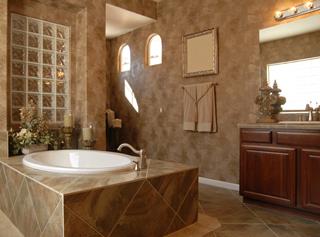 Whenever you need a Morristown remodeling contractor, then call MSK & Sons Construction. For over 25 years, we have been the leaders in senior remodeling care. Just give us a call and we'll come out to change your home which will make it a lot more safer.
Morristown Senior Remodeling
As a big part of aging, you should create a living environment that mimics it. That means keeping it safe and clutter free. A usable place means a more enjoyable place. Live out your years independently through senior remodeling.
A home's exterior never gets a lot of attentions when it comes to aging. Things like wheelchair ramps should be set in place for easier access into the home. Automatic light may also be useful as accessing the main entrance when it's dark out could be present a challenge.
A level front door handle is another consideration that you need to make as opening the front door will be much less effortless. Ride out your senior years in style as the Morristown remodeling contractor from MSK & Sons Construction gives your home a changeover for the better.
Morristown Bathroom Remodeling
When it comes to your bathroom, have you considered options for remodeling top accommodate aging. Aging in place means having a safe environment in order to live independently. You can always trust that our New Jersey Bathroom & Kitchen Remodeling Company will provide you with a remodeling service that will help you get around freely in the bathroom.
Things such as grab bars should be installed alongside the toilet. Getting up and down is hard enough, so add more protection to you toilet area. This will ensure your mobility a lot better. You don't have to fear falling while getting up from the toilet ever again.
When considering a bathroom remodel, be sure and consider space as a solution. As you age, the less space you're going to need in order to get around especially in the bathroom. A bathroom should be on the main level of your home as that will permit you to access it a lot easier.
Morristown Kitchen Remodeling
Aging does not mean that you can't do the same things that you once loved. Aging is nothing more than a part of life that we all must face. If you loved cooking and being in the kitchen, then a remodel may be what you're in need of.
Be sure that your appliances are proofed for aging as well. Your water dispenser should be on the outside of the fridge and at a level you can reach it. There are lots of options when it comes to remodeling your home. Call your Morristown remodeling contractor today.
If you are looking for a Morristown Remodeling Contractor then please call 973-296-7079 or complete our online request form.