Hunting For a New Milford Remodeling Contractor?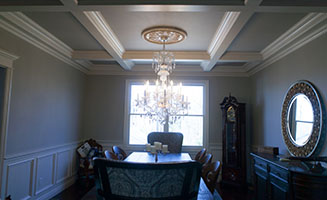 Finding a New Milford remodeling contractor to senior-proof your home isn't that hard to find. If you've lived in the area for some time, then you may have heard of MSK & Sons Construction. We are the service that you've been looking for as we do bathroom and kitchen remodeling for senior care.
New Milford Senior Remodeling
Something that should get your attention is the condition of your home. Are you able to access rooms like you once used to? Do you find it hard to get up and down the steps whenever you need to use the restroom?
If you are over the age of 65, then you may want to listen up. There are things that we can modify in your home that's going to make your life a lot easier. Instead of walking up steps, to enter into your house, then we can take them out for a no-step entry.
We have whatever you're looking for as we are the local's New Milford remodeling contractor of choice. Go with our service and you'll see just how serious we are about keeping you safe.
New Milford Bathroom Remodeling
A bathroom sink is often overlooked when it comes to remodeling your bathroom, but it is one of the most important options out there. In order to be able to access it like you once had, you're going to need one that's now at your level.
A level sink and faucet unit will allow you to brush your teeth and clean up with ease. It's one of the easiest remodels that you can do. For extra safety, be sure and have the water pressure controlled. This will prevent scalding from occurring.
Pick out your new sink and faucet when you speak with one of our representatives at our New Jersey Bathroom & Kitchen Remodeling Company. We take pride in the fact that safety is our number one concern.
New Milford Kitchen Remodeling
Any kitchen area should be on the main level. You shouldn't have to walk up or down stairs to approach your kitchen area. Space along with a main level kitchen should be what you're looking for. This will enhance the usability.
Another items that should be modified for senior living is the dishwasher. A dishwasher that's relocated to another area of the kitchen makes it a lot easier to use. A dishwasher can also be raised for your convenience.
For more ideas on how to remodel your kitchen around your age, call the New Milford remodeling contractor at MSK & Sons Construction. For ages, we have been the trusted ones in the community for various remodeling services when it comes to seniors.
If you are looking for a New Milford remodeling contractor then please call 973-296-7079 or complete our online request form.