Alpine Kitchen and Bathroom Remodeling Contractors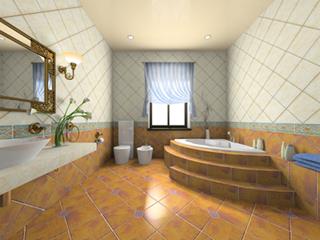 For the last two decades, MSK & Sons Construction and our Alpine remodeling contractors have been proudly helping local families with all their home improvement projects. With our assistance, you will be able to dramatically enhance how you and your family use and enjoy your residence. The one goal in every project that we undertake is to provide our customers with the highest quality services possible.
Call MSK & Sons Construction today if you need to hire a professionally licensed New Jersey Bathroom & Kitchen Remodeling Contractor in Alpine. Our courteous and polite staff is here to assist you in any way that we can. Our knowledgeable experts can answer any questions that you may have about your prospective project or our amazing line of services. We can schedule your appointment today.
Kitchen Remodeling in Alpine
One of the most popular rooms to renovate or remodel is the kitchen. This is because the kitchen is practically the centerpiece of the home. This area is both aesthetically and functionally important. As such, you can make the most dramatic improvements to your residence through a kitchen remodeling project.
At MSK & Sons Construction, our Alpine kitchen remodeling contractors understand that you have a vision of what you want your kitchen to look like. During your remodeling project, our team will constantly stay attuned to your inputs. In this way, we can guarantee that we achieve all your aesthetic and functional goals. In the end, your dream kitchen will be a reality.
Bathroom Remodeling in Alpine
Another highly important room within your Alpine home is the bathroom. Whether you need to make functional or aesthetic changes to this living space, our remodeling contractors are here to help. We can handle any size project from completely redesigning the living space to updating singular fixtures and features for you. Here are just a few of the bathroom remodeling changes that we can help you with:
Bathroom design
Bathroom vanities
Bathroom flooring
Bathroom fixtures
Bathroom counterops
Bathroom cabinets
And more
Basement Finishing Services in Alpine
If you have an unfinished basement within your Alpine residence, you have a fantastic opportunity to add new living space to your property. At MSK & Sons Construction, our remodeling contractors can turn your unfinished basement into a area completely customized to your family's unique needs. We can construct a new entertainment area, bedroom, bathroom, or kitchen in the area. No matter what you decide to do, you are guaranteed to be completely satisfied with the results.
IF you need to hire a professionally licensed remodeling contractor in Alpine, call MSK & Sons Construction today at 973-296-7079, or fill out our online request form.