Augusta Remodeling Contractors Dedicated to Customer Satisfaction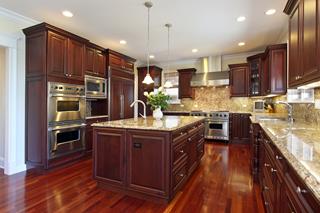 Whenever you conduct a remodeling project, it is important to hire a professional to help you achieve all of your goals in the best manner possible. At MSK & Sons Construction, our Augusta remodeling contractors have been proudly serving the local community for over two decades. We take an immense amount of pride from our work, a fact that is evident in the high quality services that we provide. Our team would be happy to help you make the most of your home improvement project.
Call MSK & Sons Construction today if you are looking for a professionally licensed New Jersey Bathroom & Kitchen Remodeling Company in Augusta. Our highly skilled experts are adept at kitchen and bathroom remodeling as well as any general contracting task. As such, we have the knowledge, skill, and experience necessary to help you with any home improvement task. Our staff can schedule your appointment today.
Room Additions in Augusta
If your living situation has changed or if your living spaces are cramped, instead of moving to a new property, you should consider constructing a room addition. At MSK & Sons Construction, our Augusta remodeling contractors have the ability to help with the entirety of this project.
A room addition is a great way to add space to your Augusta residence. Best of all, you have the ability to design the area in a fashion that is completely customized to the needs of your family. Upon completion, your new room addition could be the most used and enjoyed living space within your home. With the help of our professionals, you are guaranteed to make the most of your efforts.
Kitchen Remodeling in Augusta
IF any room is the heart of your Augusta home, that room is the kitchen. You and your family use this area on a daily basis. It is where you all gather after a long day away from home. In addition, your kitchen is relied upon heavily whenever you have family or guests over to your house.
When you remodel your kitchen, you have the ability to make each of these important moments that much more enjoyable. At MSK & Sons Construction, our Augusta kitchen remodeling contractors can help you turn your dream kitchen into a reality. We are available for complete layout redesigns as well as minor remodeling tasks. Here are just a few of the kitchen remodeling services that we proudly provide:
Kitchen Design
Kitchen Countertops
Kitchen Cabinets
Kitchen Flooring
Kitchen Appliances
And More
If you need to hire a professionally licensed remodeling contractor in Augusta, call MSK & Sons Construction today at 973-296-7079, or fill out our online request form.