Bergenfield Interior Remodelers and Home Addition Contractors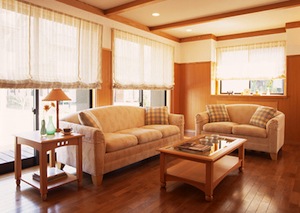 At MSK & Sons Construction, we have been proudly providing the highest quality residential interior remodeling services to the Bergenfield community for almost twenty years. Our residential interior remodelers have developed a stellar reputation over this time on account of the superior quality of their work. In each project, we seek to maximize customer satisfaction through our long-lasting quality additions to Bergenfield family homes.
Our Bergenfield home improvement contractors hold themselves to an extremely high standard of excellence because they take immense pride in their work. When we perform interior remodeling services for you and your family, this standard of excellence is reflected throughout your home. We guarantee that your family will love these remarkable additions to your Bergenfield property.
At MSK & Sons Construction, we ensure that all of our Bergenfield contractors maintain the highest level of training and the full extent of required professional licenses. In this way you can feel confident that our contractors will get the job done quickly and within you budget.
Call us today if you have been considering any interior remodeling project for your Bergenfield home. Our staff is always happy to answer any questions that you may have about our wide range of residential remodeling services. We seek to help you in any way that we can, and we are eager to set up your appointment today.
Bergenfield Bathroom Remodeling Services
At MSK & Sons Construction, our bathroom remodeling services are second to none. In each project we strive to maximize the beauty of your bathroom while designing it to conform to your family's unique needs. We work with our customers at every step of the way to ensure that you have made the best choice when it comes to flooring, countertops, appliances, and cabinets. We can provide expert advice concerning the durability and maintenance of each material. We can also provide unique insight into the environmental impact of your material and appliance choices.
Bergenfield Kitchen Remodeling Services
At MSK & Sons Construction, we believe that the kitchen is the heart of Bergenfield homes. This is the room in which your most precious family memories are made, whether they are the cooking tasks before holiday meals or simply the family gatherings after a long day of work. In each kitchen remodeling project, we seek to maximize your family's enjoyment during these precious moments through our kitchen remodeling services.
Bergenfield Home Additions and Finished Basements
Home additions and finished basements are great ways to increase your family's enjoyment of your home while also adding substantial value to your Bergenfield property. An unfinished basement is often relegated to being a damp and dark storage area. Our interior remodelers can update this area at turn it into a great additional area for family entertainment. Our home addition contractors can add an addition to your family home that is suitable for whatever uses you want.
MSK & Sons Construction appreciates your feedback. Please give us more time to collect your reviews and they will be displayed below.
---
Recents Articles
If you are looking for an experienced remodeling contractor in Bergenfield, NJ, then please call 973-296-7079 or complete our online request form.