Bogota Bathroom and Kitchen Remodeling Contractors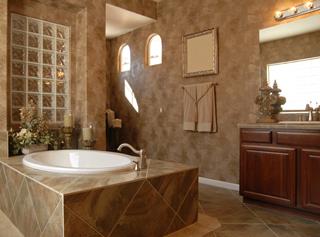 At MSK & Sons Construction, our Bogota remodeling contractors are proud to be some of the most highly skilled and experienced home improvement professionals in the local area. For the last two decades, our New Jersey Bathroom & Kitchen Remodeling Company has been dedicated to helping local families enjoy their residences to the utmost. Our contractors are ready to help you with a kitchen, bathroom, or whole house remodeling effort. During the entire project, we will work our hardest to provide you with the highest quality services possible.
When you hire our Bogota contractors, you can rest assured knowing that you made the best choice for your home. Each of our team members is professionally trained and licensed. We understand how important your home is to you and your family. As such, we strive to honor the trust that each of our customers shows in us by treating our services as if we are performing them on our own home. We would be proud to bring this mindset to your next project.
Call MSK & Sons Construction today if you need to hire a professionally licensed remodeling contractor in Bogota. Our polite and knowledgeable staff is here to help you in any way that we can. We would be happy to discuss your prospective project with you and to describe the many ways in which we can accomplish all of your goals. We can schedule your appointment today.
Kitchen Remodeling in Bogota
The kitchen is perhaps the most important room within your Bogota residence. You and your family rely on the area each and every day. In addition, it is integral to any special events or socializing that takes place in your property. As such, during a kitchen remodeling project, you have the opportunity to improve each and every moment that you spend in the area.
At MSK & Sons Construction, our Bogota kitchen remodeling contractors can help you achieve all of your home improvement goals. We are adept at all the following kitchen remodeling services:
Kitchen designs
Kitchen cabinets
Kitchen backsplashes
Kitchen flooring
Kitchen appliances
Kitchen countertops
And more
Bathroom Remodeling Services in Bogota
Whether you need to install a new sink in a shared bathroom or if you want to create a spa-like master bath, our Bogota bathroom remodeling contractors are here to help. Our professionals can make any minor or major changes that you have in mind. As with all of our services, our team is completely dedicated to providing you with the highest quality and most customized services possible. In the end, you are guaranteed to be completely satisfied with the results of your bathroom remodeling project.
If you need to hire a professionally licensed remodeling contractor in Bogota, call MSK & Sons Construction today at 973-296-7079, or fill out our online request form.