Branchville, NJ Remodeling Services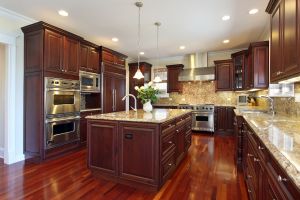 Spring is a wonderful time of year, and with it's coming many of your friends and neighbors will be remodeling in Branchville. When we take a look at what needs to improve around the house, there are so many things that can be done to change it.
Our homes aren't always built customized to our individual needs, which is why people remodel them. Making changes like remodeling the kitchen and bath areas of a home is very common because they are built to standard specifications for the general population.
The thing is, we are all individuals and each family home needs to fit those individuals who live there. You've seen cases on television where an entire home may need to be changed to suit a disabled individual or others who may have special needs. And you've likely also seen situations where homes are updated in order to bring them into the current style century.
At MSK & Sons Contracting, we've seen and worked on just about every type of remodeling project there is, with many different reasons for the changes. Just give us a call and we'll help you customize your home!
Kitchen & Bath Remodeling in Branchville
How would you like to change your kitchen & bath to suit you perfectly? If you're going to remodel, there's no reason not to make the changes that will fit with your likes and dislikes and your needs. Remodeling is the prime opportunity to have a home for years to come that you're satisfied and comfortable with.
When you change a space to suit you, you're making it into your own. Rearranging appliances, adding a kitchen island area, creating a breakfast area, updating appliances, updating bathroom fixtures, adding in those luxury items, and more are all a part of changing your bathroom & kitchen to suit your and your family's needs.
Complete Home Remodeling in Branchville
The experience and skill of our New Jersey kitchen and bathroom remodeling company is available for you when you need a complete home remodeling service in Branchville.
We have been the local, trusted remodeling company serving New Jersey since 1997. There is no job too big or too small for us to be interested in because we want to provide the best in services in our area and we're always concerned with what our customers need.
We build our business upon our reputation, so satisfying our customers and providing what they need and want is first and foremost for our business. When you need a general contractor who can not only handle the job but cares about their clients, you've found them at MSK & Sons Construction!
If you are looking for a Professional Remodeling Company in Branchville, NJ, please call 973-296-7079 or complete our online request form.