Budd Lake, NJ Remodeling Services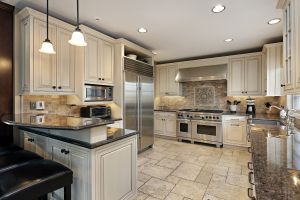 If you've been wanting to make some changes for your home, you may be interested in our Remodeling services here at MSK & Sons Contracting.
Don't hesitate to call a professional Budd Lake remodeling company like ours because, in the long run, it will ensure your remodeling experience is a positive one. You'll not have to worry about lazy contractors who don't show up on the job or contractors who don't really know what they're doing, or worse -a contractor who is dishonest and only interested in taking advantage of you.
Our New Jersey kitchen and bathroom remodeling company can keep you from having to worry about all of this. Since 1997, we have helped your friends and neighbors in Budd Lake and surrounding areas of NJ. We would be honored to help you change your home into the home where you find comfort and happiness again!
Kitchen & Bath Remodeling in Budd Lake
Modern bathrooms and kitchens are a great place to start when you're looking to update your home. There are many exciting features and luxuries available today that can transform your kitchen and bath into areas that exude style and modern function.
Glass windows that change from dark to clear with a remote control, heated flooring, built in fully-functional cooking islands with custom venting, two person luxury showers or saunas, jet tubs for two, waterfall showers and/or sinks, and more are just a few of the choices you can make to bring your home into modern times.
Any idea you have, whether it's a completely renovated bathroom or kitchen or it's only to make the current space more functional and modern, we can design and complete for you here at MSK & Sons Construction. Give our designers a call today and we'll get started on your project!
Complete Home Remodeling in Budd Lake
If it's time to update your home, you may want to make a complete home remodeling choice. Changing your entire home is a wonderful opportunity to re-make it into the space that is the most functional and pleasing for you and your family.
Whether you want to change it a little or a lot, at MSK & Sons Construction, you'll have a professional remodeling company with years of experience in the industry and in your local community. We care a great deal about the services we bring to the area. Which is why we give New Jersey the finest quality American craftsmanship around.
At MSK & Sons Construction, we are professionally licensed and insured. We are local, trusted general contractors with years of industry experience who can handle all of your home remodeling for you. Just give us a call to learn more.
If you are looking for a Professional Remodeling Company in Budd Lake, NJ, please call 973-296-7079 or complete our online request form.