Complete Home Remodeling in Butler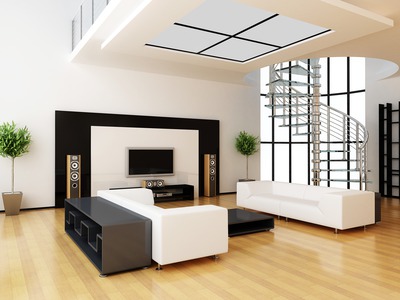 For over 15 years the team at MSK & Sons Construction has been helping homeowners with quality innovative remodeling concepts that are appealing and durable. Our entire team of construction experts are licensed and certified in all areas of home improvement. Give us your ideas and let us turn your vision into a reality in no time. We do it all from flooring, to wall designs, cabinets, shelving, vanities, and all levels of construction. With one company you get all the benefits of professional construction that is efficient, dependable and affordable. Contact us today and let our team of contractors, builders, and technicians revive that old room in your house.
Kitchen Remodeling
For many homeowners the kitchen is the centerpiece of their house. With all the various features and components that go into kitchen remodeling, you need a professional company that can help you put it all together. We specialize in kitchen design and renovation and can help you through every step of construction from start to finish. Sit down with our design team and give us your ideas. We can help make recommendations on all designs, styles, products, and room concepts. You can see what your kitchen will look like before we ever begin construction. Get the kitchen you've always wanted today with MSK & Sons Construction.
Beautiful Bathroom Remodeling
With MSK & Sons Construction you can do more than just build a new bathroom. You can create a small getaway paradise right inside your home. With bathroom remodeling we can help you out with every item in your bathroom. From tiling & walls to tubs, showers, sinks, plumbing, fixtures, toilets, vanities and all other areas, we can help you design the perfect bathroom for your family no matter what your personal taste. Whether you like classic traditional styles or are going for a more bold modern look, we can help you every step of the way. There are numerous options to choose from. Get that new bathroom project launched today!
Room Additions in Butler
Thinking about adding some square footage to your home? Room additions are a great investment that add value to your entire home. Whether you're building up or building out we offer full room addition construction from the ground up. We can help you create a beautiful new room that is streamlined to match the current style in your home. Whether you need a kitchen, bedroom, bathroom, or any other type of room, we can fully accommodate all you ideas. We can help extend all systems in your home including heating & cooling, plumbing and electrical plus provide complete construction at all phases of the project.
Architectural Woodwork and Design
If you're looking for truly unique designs that accent your home, then contact us today. Our team of builders are leaders in the carpentry industry and can create any type of wooden structure that you are wanting to build. We can design custom architecture for all home framing, floors, cabinets, furniture, home exteriors, and other items. What you get is a truly beautiful product made from high quality wood that is durable. We provide all wood finishing in order to give your woodwork a professional appearance.
MSK & Sons Construction appreciates your feedback. Please give us more time to collect your reviews and they will be displayed below.
---
Recents Articles
If you are looking for an experienced remodeling contractor in Butler New Jersey then please call 973-296-7079 or complete our online request form.