Cedar Grove, NJ Remodeling Services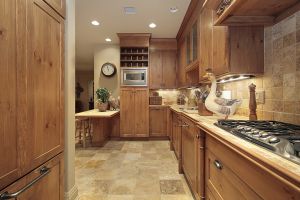 We make your home improvement projects easy here at MSK & Sons Construction. Making changes isn't easy, especially when you get used to the flaws in your home. Since a great number of homeowners don't have any remodeling experience, it can also be a little overwhelming when you don't know where to start even if you know what needs to change.
If you are wanting to change your home in any way to make it better suited for you and your family, all you need do is pick up the phone and call our Cedar Grove remodeling company.
MSK & Sons Contracting will help you to achieve any project you have for improving and changing your home. We have offered our remodeling services to Cedar Grove and surrounding areas of NJ for many years -since 1997 in fact. Let us help you make your home into the home you've always wanted!
Kitchen & Bath Remodeling in Cedar Grove
If it's been ten or so years since your bathroom or kitchen has seen any improvements, you may need to assess the safety conditions in your rooms. The kitchen and bathroom see a lot of use in homes and are two of the most commonly used rooms in most homes.
Ensuring that your kitchen and bath areas have enough outlets and that GFCI outlets are installed in the proper places is an important step in making these areas safer for all who enjoy the space. Call on us here at MSK & Sons! We are New Jersey's Bathroom & Kitchen Remodeling Company!
Complete Home Remodeling in Cedar Grove
When your home just doesn't suit your needs, you'll often find yourself wishing you could change little things around the home. Maybe you'd like a built in bookshelf in your office area, you need a workbench and tool storage system in the garage, you'd like to close in your patio and make it into a great place to entertain in the evenings, or perhaps you've always wanted a fireplace?
Remodeling is possible for any home, and changing it to fit your family's needs is always an option. You can change a little or you can renovate the entire home.
When you remodel your entire home, you want to be sure you are working with a general contractor who can handle all aspects of the changes for you. You need a professional remodeling company who can provide you with the most capable electricians, plumbers, painters, drywall experts, designs, plans, carpenters, and various other skilled professionals.
At MSK & Sons Construction, you'll have a professional remodeling company with years of experience in your local community. We are professionally licensed and insured general contractors that can handle your complete home remodeling.
If you are looking for a Professional Remodeling Company in Cedar Grove, NJ, please call 973-296-7079 or complete our online request form.