Closter Interior Remodeling Specialists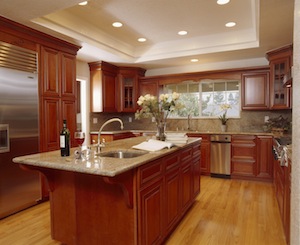 For the last seventeen years, the professional remodeling team at MSK & Sons Construction has developed a wonderful reputation in the Closter community. Our interior remodelers have developed this reputation through the high quality of their work. In each residential remodeling project, our main goal is to exceed our customers' expectations through the quality of our remodeling services.
With this goal in mind, we are the right choice when it comes to all of your interior residential remodeling needs. Our Closter contractors specialize in kitchen remodeling, bathroom remodeling, home additions, finished basements, and more. If you are ever considering an interior remodeling project for your Closter home, we have the trained professionals to help you get the job done quickly and efficiently.
When you trust our interior remodelers with you Closter home, you can rest assured known that our team will put its best effort forward. Our Closter contractors take pride in the fact that the community trusts us with their most valued possessions, so we strive to honor that trust be treating each residential remodeling project as if we are doing it for our own home.
Call us today if you are considering a bathroom remodeling project, a kitchen remodeling project, a basement finishing project, or a home addition project. Our staff is always here to answer any questions that you may have about our services. We are happy to help the Closter community in any way that we can, and we are ready to set up your appointment today.
Closter Kitchen Remodeling Services
Our Closter Kitchen remodelers have the attention to detail necessary to handle all of your kitchen remodeling needs. From material choices and design layout to installation, we have the knowledge and methods to help you at every stage of your kitchen remodeling project.
When it comes to the materials to use during your kitchen remodeling project, our Closter contractors provide you with a wide range of samples and advice so that you can feel confident that you made the right choice for your family home. We tell you how the materials will need to be maintained as well as provide your with options that sustainably sourced.
Closter Bathroom Remodeling Services
The bathrooms within your family home provide small sanctuaries in which you and your family can relax in isolation. Our Closter bathroom remodelers focus their efforts to maximize the beauty and usefulness of this space.
Just as with our kitchen remodeling services, we have the proficiency and knowledge to help you from start to finish with your Closter bathroom remodeling project. We can help you choose, design, and install flooring, countertops, cabinets, and fixtures. In the end, we guarantee that you and your family will truly love their new Closter bathroom for years to come.
MSK & Sons Construction appreciates your feedback. Please give us more time to collect your reviews and they will be displayed below.
---
Recents Articles
If you are looking for an experienced remodeling contractor in Closter, NJ, then please call 973-296-7079 or complete our online request form.