Professional Remodeling Service in Crystal Springs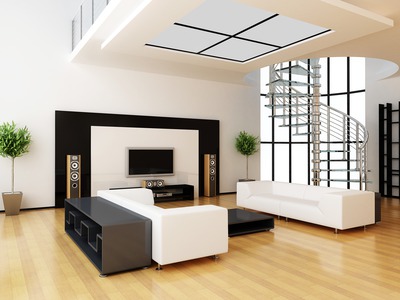 Getting ready to remodel you home? We can help. We are Crystal Spring's premier remodeling contractors. For over 30 years the team at MSK Construction & Sons has been helping homeowners create original room concepts for every room the house. Kitchens, bathrooms, bedrooms, basements, – we do it all. Our entire team of contractors, builders, and designers are all certified and licensed in the state of New Jersey with decades of industry experience. Regardless of what you want in your home we can help you get it. Give us your ideas and let us help you complete every phase of construction from initial design to project completion. Contact us today for an on-site inspection and consultation.
Finished Basements
For many homeowners the basement is nothing more than an empty storage room. We can help you turn your basement into the room you've always wanted. Whether you want a cool recreation room for the entire family, a guest bedroom, brand new home theater environment or even a private study, we can transform that old basement into a stunning new atmosphere that the entire family can enjoy! We can help you prepare you basement by sealing off all foundational leaks, re-routing or extending all plumbing, wiring and your air conditioning or heating. We can also add drywall, insulation and flooring. With MSK & Sons you gets complete basement renovation and finishing.
Kitchen Design & Remodeling
The kitchen is probably the busiest room in the home. So it's important to create a kitchen that is both attractive and durable. From flooring and wall design to cabinets, sinks and fixtures, and even electronics and appliances, we can help you design your kitchen from remodeling. With our step by step process of design to completion, remodeling your kitchen has never been easier. With MSK Construction & Sons one company does it all. You can feel confident that when you hire contracting team that your project will be done by deadline and that you will get the highest quality service and products anywhere in the industry. Your kitchen will be designed for you to enjoy for many years to come.
Bathroom Remodeling
We specialize in bathroom renovation for all types of homes in the Crystal Springs area. Know what type of bathroom you want but don't know where to even start? Then let us take you from square one to design the perfect room for you. Today's bathrooms have dozens of newer features for the modern homeowner. You can get several options for the shower, sinks, tubs, tiling, vanities, cabinets, and mirrors. We can completely redesign your bathroom and relocate any item or plumbing and wiring in the room. You get the bathroom of your dreams that is perfect for you New Jersey home.
Room Additions for You
With MSK & Sons Construction adding square footage to your home has never been easier. We are certified in all areas of general contracting. We can build your new room additional from the foundation up. Whether you are expanding your home to a second floor or adding a room to a side of your house, we have you covered through all levels of construction. We hire out all subcontracting and partner with other reputable companies in the Crystal Springs area in order to build your room addition. Your new addition will be built to match your current home style and design for a streamlined look.
MSK & Sons Construction appreciates your feedback. Please give us more time to collect your reviews and they will be displayed below.
---
Recents Articles
If you are looking for an experienced remodeling contractor in Crystal Springs New Jersey then please call 973-296-7079 or complete our online request form.