Dumont Bathroom & Kitchen Remodeling Contractors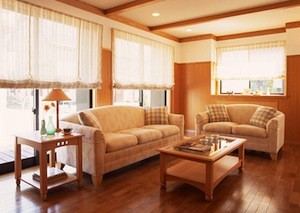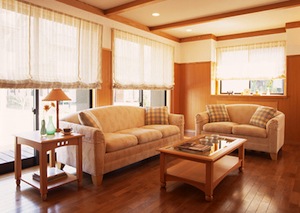 One of the most enjoyable ways to revitalize your Dumont residence is through a remodeling project. Remodeling projects can be accomplished quickly and easily through the help of a professional interior remodeler. At MSK & Sons Construction, we have been helping Dumont families with their home improvement remodeling projects for almost 20 years. In each project, we strive to maximize customer satisfaction through the highest quality work.
Our Dumont interior remodelers have the knowledge, skill, and attention to detail necessary to handle all of your residential remodeling needs. We hold ourselves to an extremely high standard of excellence, and that excellence will be exhibited throughout your Dumont residence. All of our contractors are highly trained and professionally licensed, so you can feel confident that we will get the job done correctly the first time around.
Call us today if you have been considering updating your bathroom, kitchen, basement, or residence as a whole. Our team is always here to help in any way that we can. We will gladly answer any questions you may have about our wide range of interior remodeling services. We are eager to set up your appointment today.
Dumont Home Addition Contractor
One amazing way that you can improve your family's enjoyment of your Dumont property is through a home addition. Our home addition contractors have the skill, experience, and proficiency that you can trust when it comes to expanding your home through a home addition. We can assess your unique property and give you many suggestions as to where your home addition will be most economical.
Afterwards, we will install an area that complements both the interior and exterior of your Dumont residence. You and your family will love this expansion to your living space, and the benefits will last for years to come.
Dumont Bathroom and Kitchen Remodeling Services
At MSK & Sons Construction our bathroom and kitchen remodeling services are second to know. We understand that we are working on a project that you and your family will need to live with and to enjoy for the long-term. As such, in our bathroom and kitchen remodeling projects, we take inputs from our customer at each stage.
Initially, we assess the nature of our current bathroom or kitchen and inquire as to which features you are fond of and which features you believe can be improved upon. We then supply you with various expertly crafted design ideas, allowing you to choose the one that best works for you and your family.
We provide our customers with a wide range of sample materials for flooring, cabinets, and countertops. We also give our expert opinion on the durability, longevity, and maintenance requirement of each so that you can feel confident that you made the best choices during your bathroom or kitchen remodeling project.
MSK & Sons Construction appreciates your feedback. Please give us more time to collect your reviews and they will be displayed below.
---
???

I WAS SUPER HAPPY WITH MIKE'S WORK ON MY BATHROOM. MIKE AND HIS TEAM WERE VERY CLEAN AND NEAT. DEFINITLY WILL USE HIM ON FUTURE PROJECTS.
Recents Articles
If you are looking for an experienced remodeling contractor in Dumont, NJ, then please call 973-296-7079 or complete our online request form.