Dependable Home Remodeling in Hardyston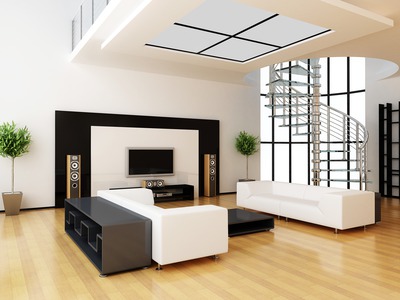 MSK & Sons Construction is a family owned and operated business that has been serving homeowners for over 3 generations. We are New Jersey state certified and licensed in all areas of general contracting and home remodeling. We specialize in kitchen, bathrooms, basements, room additions, and initial concepts and designs. Since we provide comprehensive service this means we can help you with your renovation project from start to finish and cover every phase of the project. With MSK & Sons Construction you get the benefit of one company that does it all. Contact us today for an on-site inspection and consultation and let us help you get your remodeling started today!
Complete Home Remodeling
If you are looking for a complete interior remodeling job, we can help. Most homeowners have to hire multiple contractors in order to facilitate an entire home. With MSK & Sons Construction, however, we make interior remodeling easy by providing all the services for you. They range from initial design and floor plans to structural adjustment, walls, insulation, all wiring and plumbing, HVAC systems, and interior design including flooring, painting, cabinets and shelving installation, and basic finishing among our myriad of other services. If there's anything that we have to sub-contract, then we do the hiring for you and partner with other reputable companies in the area in order to insure project quality.
Kitchen Design & Remodeling
Of all the rooms in your home to remodel, the kitchen is generally the most challenging. Filled with numerous components, it's difficult to bring everything together into a cohesive design that perfectly suits your taste. This is why we work with our clients in order to design the kitchen before we every begin construction. This way you can see the room come to life in advance and choose all your colors, patters, and designs wisely. We can help you with all items in the kitchen including tiles, paint, cabinets, countertops, sinks and fixtures, and even appliances and electronics. When the job is done you get a fully completed kitchen with all the finishing right down to the detail.
Bathroom Renovation for You
Today's bathrooms come available with dozens of features and options for the modern homeowners. So no matter what your personal taste or preference is, there is something for you. We can help you design and build anything from classic traditional styles that are stunning and elegant to bold modern cutting edge designs that help your bathroom stand out. Regardless of what you want, we can help you get it.
Total Basement Makeover
If you're like most homeowners, your basement is wasted space. You can turn your old basement around and transform into a brand new room that your entire family will enjoy. With basement remodeling and finishing from MSK & Sons Construction the possibilities. Build a fun recreation room complete with pool tables and mini bar. Or you can finally build that guest bedroom you've always wanted. Ever thought about a private study, or maybe a new den. Give us your ideas and let us turn your vision into a reality today.
MSK & Sons Construction appreciates your feedback. Please give us more time to collect your reviews and they will be displayed below.
---
Recents Articles
If you are looking for an experienced remodeling contractor in Hardyston New Jersey then please call 973-296-7079 or complete our online request form.