Northvale Interior Remodeling Contractors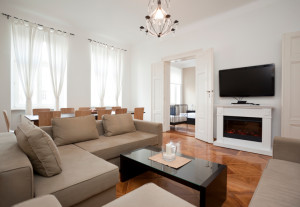 You and your Northvale family should enjoy the interior of your home as much as possible. The majority of you time is spent within the home. You fondest family memories are made and shared within the home. At MSK & Sons Construction, we seek to enhance every Northvale family's home experience through the highest quality interior residential remodeling services in the area.
Our Northvale contractors have nearly two decades of experience. During this time, we have developed a reputation as the preeminent complete home remodeler in Northvale. Our contractors are constantly focused on maximizing our customers' satisfaction through the highest quality work. We guarantee to continue that tradition in our services to your family's home.
We understand that hiring an interior remodeler can be a difficult decision. You are trusting someone else with your family's most valued possession.   When Northvale residents trust us with their homes, they can feel confident that they hired the right team.
Our contractors take immense pride in their work and treat every project with the highest attention to detail in order to achieve our superior standard of excellence. We are all extensively experienced and professionally licensed. We guarantee that we will get the job done correctly the first time around.
Call us today if you have been considering ways to improve your Northvale residence. Our staff is here to help in any way that we can. We would be happy to answer your questions about our exquisite services, and we are eager to set up you appointment today.
Northvale Kitchen and Bathroom Remodeling
Our kitchen and bathroom remodeling contractors work their hardest to provide you with the most customized services possible. When we are designing your kitchen or bathroom, we are focused on your family's particular desires and unique needs. We provide you with sample materials so that you can feel confident that you made the best decision for your flooring, countertops, backsplashes, and cabinets.
In each of our kitchen and bathroom remodeling projects, we seek to provide you with long-term enjoyment by maximizing the beauty and usefulness of these important rooms. With this duel approach, we can guarantee that you will be completely satisfied with our kitchen and bathroom remodeling services.
Northvale Home Additions and Finished Basements
At MSK & Sons Construction, we are proud to have the skill and craftsmanship necessary to accomplish your most extensive interior remodeling projects. From our vast experience, we have developed the ability to handle all manners of projects. We can add substantial utility to your property through our expert home addition installation services and through our finished basement contractor services. Your family will enjoy these immense improvements to your home for years to come.
MSK & Sons Construction appreciates your feedback. Please give us more time to collect your reviews and they will be displayed below.
---
Recents Articles
If you are looking for an experienced remodeling contractor in Northvale , NJ, then please call 973-296-7079 or complete our online request form.