Norwood Bathroom and Kitchen Remodeling Experts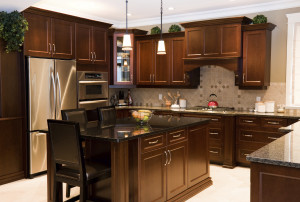 The interior remodelers at MSK & Sons Construction have developed a reputation for high quality complete home remodeling services in the Norwood area. Since 1997, our home remodelers have been exceeding customer expectations through the highest quality and most exact work. We are proud of our exceptional reputation and we are even more proud of the fact that we have served the community for so long. We strive to continue providing the highest quality residential remodeling services for years to come.
If you have been considering ways to increase your family's enjoyment of your Norwood residence, our remodeling contractors can help you with that goal. Our bathroom and kitchen remodeling services can beautify these rooms while adding to the number of and ease of uses available in these rooms. Our basement finishing services and home addition installations vastly increase the manners in which your family can use your home.
All of our Norwood contractors are extensively trained and professionally licensed. Because we apply an extremely attuned attention to detail in everything that we do, you can feel confident that these renovations to you Norwood property will look amazing. We will pay constant consideration to the quality of our work while keeping the project well within your budget.
Call us today if you are interested in remodeling your Norwood home. Our professionals would love to discuss our many services with you, to answer any of your questions, and to set up your appointment today.
Norwood Bathroom Remodeling Services
Our bathroom contractors seek to provide you with the most customized bathroom remodeling services possible. We work with our customers at each stage of the project in order to ensure complete long-term satisfaction. During the bathroom design phase, we are especially attuned to your needs and desires. When it comes to choosing materials and appliances, our bathroom remodelers provide you with many samples while tell you the pros and cons of each. We guarantee that you will love these long lasting additions for years to come.
Norwood Kitchen Remodeling Services
In order to have a successful kitchen remodeling project, it is essential to consider the end look of the project as well as the ease of use of the room. Our kitchen remodelers work with your in an effort to conform to your tastes in kitchen décor.
At the same time, we strive to design a kitchen that will suit your family's unique uses. Our kitchen design team will walk you through all the difficult material and appliance choices including flooring, cabinets, countertops, and backsplashes. We guarantee that with your input we will design the best look and most highly function kitchen for you and your family.
MSK & Sons Construction appreciates your feedback. Please give us more time to collect your reviews and they will be displayed below.
---
Recents Articles
If you are looking for an experienced remodeling contractor in Norwood, NJ, then please call 973-296-7079 or complete our online request form.