Riverdale Kitchen & Bathroom Remodeling Contractors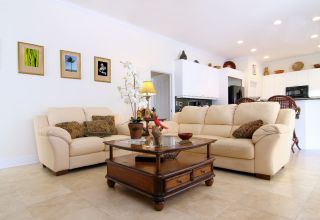 For over two decades now, the Riverdale remodeling contractors at MSK & Sons Construction have been proudly offering our services to help local homeowners with all of their home improvement needs. With our professional assistance, you will be able to dramatically enhance the way your home looks and functions for you and your family. Our primary goal in every service we perform is to ensure that we provide our customers with only the highest quality services possible.
If you are looking to hire a professionally licensed New Jersey bathroom and kitchen remodeling contractor, give the professionals at MSK & Sons Construction a call today. Our team of courteous and knowledgeable experts are always happy to assist you in any way that they can. We can answer any questions that you may have about your upcoming project or any of the amazing services we offer. Give us a call today to schedule your service appointment.
Riverdale Kitchen Remodeling
The kitchen is perhaps the most popular choice among homeowners who are considering a room to have remodeled. This is because the kitchen in most homes functions almost like a centerpiece to the entire home. It is important to have a kitchen in your home that meets all of your needs, both aesthetic and functional, which means you want to make sure that when considering a kitchen remodeling job, you make the most of your improvements.
Here at MSK & Sons Construction, our team of professional Riverdale remodeling contractors understand that you are likely going to have a specific vision in mind for your home's kitchen, and we will make sure to work with you throughout every step of the remodeling process to ensure that your vision is adhered to and that you get the final results that you were looking for. During your remodeling work, our team of professionals will stay in constant contact with you and ensure that your input is taken into account at every step of the project. By doing this, we can guarantee that your final results will satisfy both the aesthetic and functional goals you have in mind for you home. By the end of it all, we will have turned your dream kitchen into a reality.
Bathroom Remodeling Services In Riverdale
Another important room that often comes up in the conversation about potential remodeling projects is the bathroom. The bathroom in your home is a room that sees a lot of use, so it makes sense to have the room meet your aesthetic tastes and your functional needs. When you are looking to transform your home's bathroom, our team of professional remodeling contractors are here to help. We can handle any project, no matter how big or small, whether you are just looking to replace some old tile or looking to completely gut your old bathroom to make room for something new and fantastic. From new bathroom vanities, to replacing old fixtures, and even installing new custom cabinets and linen closets, we are fully equipped and capable of seeing to all of your remodeling needs. So when you are looking for the best remodeling service in the Riverdale area, don't forget to call our team of professionals here at MSK & Sons Construction.
If you are looking to hire a professionally licensed remodeling contractor in Riverdale or the surrounding area, give us a call today at 973-296-7079 or fill out our online request form.