Quality Home Remodeling Contractors In Saddle Brook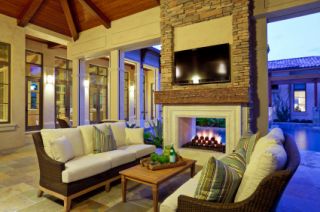 Here at MSK & Sons Construction, we have been proudly providing the highest quality residential home remodeling services in the Saddle Brook area for over twenty years. Our professional team of home remodeling contractors are known as the best in the area, and have developed an incredible reputation over the years as a team that knows how to deliver quality results in a timely and efficient manner. Because of the superior quality work we deliver in each and every one of our jobs, we have developed a loyal base of satisfied customers that won't trust anyone else when it comes to their home remodeling needs. In every project we undertake, we strive to maximize customer satisfaction through the long lasting quality of our work.
Our team of professional New Jersey Kitchen & Bathroom remodeling contractors hold themselves to an exceptionally high standard of excellence when it comes to their work because of the immense pride we take in the jobs we perform. When you hire us for your home's remodeling work, you can rest assured that the standard of excellence we hold ourselves to will be reflected throughout your entire home. We guarantee that you and your family will love the finished results on your Saddle Brook home.
At MSK & Sons Construction, we ensure that each and every one of our home remodeling contractors maintains the highest level of training and all of the professional licenses required to perform this kind of work here in Saddle Brook and the surrounding communities. Give us a call today to schedule your service or if you have any questions about the many different services we provide.
Saddle Brook Bathroom Remodeling
The bathroom remodeling services offered here at MSK & Sons Construction are second to none. We stand behind all of our work 100%, because in every job we perform, we strive to maximize the beauty and functionality of your bathroom while uniquely tailoring it to you and your family's specific needs. We keep our customers in the loop throughout every step of the project to ensure that your vision is truly realized and offer what insights and advice we can to help you make the best decisions for your home. Whether your proposed bathroom remodeling job is a minor one or a complete overhaul that start with ripping out the entirety of your old bathroom, there is no one else you can turn to that can give you the results that our professionals can.
Saddle Brook Kitchen Remodeling Services
Our belief here at MSK & Sons Construction is that the kitchen is the heart of your entire home. This is the room in your home where a lot of your most precious family memories are made, whether it is preparing a nice holiday meal together or just sharing stories about the day after work and school. As such an important room, we take your kitchen remodeling project very seriously. In every kitchen remodeling job we perform, we strive to maximize the enjoyment you and your family get from the room by custom tailoring it to your specific needs and desires. If you are ready to have the kitchen of your dreams, give our team of professional kitchen remodeling contractors a call today.
If you are looking for an experienced remodeling contractor in Saddle Brook or the surrounding areas, give us a call today at 973-296-7079 or fill out our online request form.