Stillwater Bathroom & Kitchen Remodeling Contractors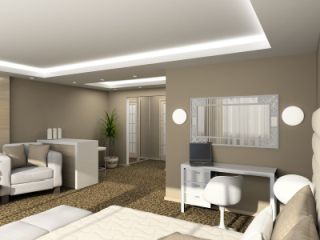 Here at MSK & Sons Construction, our team of professional Stillwater remodeling contractors are proud to be considered some of the most highly skilled and experienced remodeling professionals in the area. For over twenty years, our team of highly skilled experts have been providing the best quality New Jersey bathroom and kitchen remodeling services for all of our customers in Stillwater and the surrounding areas, and helping local families and homeowners alike to get the most enjoyment out of their homes. Our team of contractors are ready to help with all of your kitchen, bathroom, or general home remodeling needs. Our #1 goal in every service we perform is to work our hardest to provide you with the highest quality remodeling services possible.
When you hire our team of Stillwater contractors, you can rest assured in the knowledge that you have the best remodeling service in the local are working on your home. Every one of our professional remodeling contractors is extensively trained and fully licensed. We understand how important your home is to you and your family, and the role it plays in making your daily lives more comfortable, so we treat it with the same level of respect that we would treat our own homes. We make every effort to show you that your trust in us is never misplaced by giving your only the highest quality remodeling services and making sure that we always leave your home in better condition than we found it in.
Give our team of professional remodeling contractors a call today if you are looking for the best remodeling services in the area. Our knowledgeable and courteous team of experts are always standing by and will to assist you in any way that we can, whether that is scheduling your service or just answering any questions you may have about our company or the many different remodeling services we provide.
Stillwater Kitchen Remodeling Services
The kitchen is, without a doubt, one of the most important rooms in the entire home. You and your family rely on this room each and every day as a place to come together and share meals or just share stories after a long day of school and work. The kitchen is also one of the main hubs when it comes to social gatherings and special events, so why not make it a space that is perfectly suited to your particular needs? With our professional kitchen remodeling services, you are presented with the unique opportunity to improve the way your kitchen looks and functions, and enhance the quality of the time you spend in it. Our team of professional Stillwater remodeling contractors can help you achieve all of your kitchen improvement goals, so give us a call today.
Stillwater Bathroom Remodeling Services
Whether you are looking to install an extra sink so you and your partner are no longer bumping heads every morning while you are getting ready, or you are looking to completely revamp the style and function of your bathroom, our professional remodeling contractors can help you make your vision a reality. Our team of professionals can help make all of the minor or major changes you have always wanted for your bathroom, and can get the job done in a timely and efficient manner. By the time our services are finished, we guarantee that you will be 100% satisfied with your finished results.
If you are looking for a professional bathroom or kitchen remodeling contractor in Stillwater or the surrounding area, give us a call today at 973-296-7079 or fill out our online request form.