Home Remodeling Services in Northern & Central New Jersey
Looking to update your New Jersey home with a home remodeling project? Call the best New Jersey has to offer: MSK & Sons Construction. We can handle all of your kitchen & bathroom remodeling projects without the mess and at affordable rates.
Kitchen Remodeling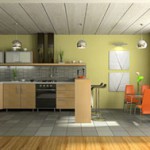 If you are one who loves to cook, you probably spend a lot of time in your New Jersey kitchen. Since it is your second home, you've noticed a thing or two that you wish were different. Let MSK & Sons Construction come in and make your kitchen design dreams a reality with our custom kitchen remodeling services.
---
Bathroom Remodeling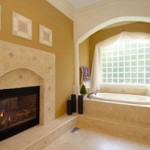 Maybe you're the type of person who likes to take long showers or baths and spend quite a bit of time in your bathroom. Could it be bigger? Do you wish you had a garden tub instead of a single shower stall? If your New Jersey bathroom is dated or stuck with a standard, "cookie cutter" design, call us and let one of our expert bathroom remodeling professionals give your bathroom a make-over!
---
Room Additions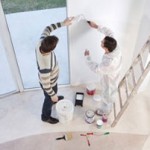 When you bought your New Jersey home, it was just you and your lovely wife. Now, three kids later, you're running out of space, Consider calling the home remodeling professionals at MSK & Sons  Construction today to get started on a room addition or two to your New Jersey home.
---
Woodwork & Design
The amazing architectural woodwork & design team at MSK & Sons Construction are very handy when it comes to carpentry. Wood beams, columns, baseboards, molding, trim, kitchen cabinets, staircases, custom carpentry – you name it, we can do it. Call us today!
---
Finished Basements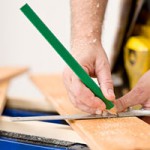 So you got a good deal on your New Jersey home because of the unfinished basement, right? Well, now is the time to call in the professionals who can come in a finish out your basement. Don't let it be your junk room anymore. A finished basements will also increase your home's value.
---
Complete Home Remodeling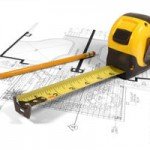 Let our professional complete home remodeling contractors transform your New Jersey home into the home of your dreams. From kitchen and bath remodeling to the whole home, MSK & Sons Construction will make your home more enjoyable – inside and out.
---
General Contracting
MSK & Sons Construction is a professional New Jersey home remodeling company providing a variety of general contracting services throughout our service areas surrounding New Jersey. We provide these services, just to name a few: house remodeling, room additions, cabinetry, bath remodel & flooring.
---
Recent Articles
If you are looking for an experienced remodeling contractor in Northern & Central New Jersey, then please call 973-296-7079 or complete our online request form.