Bloomingdale Kitchen and Bathroom Remodeling Contractors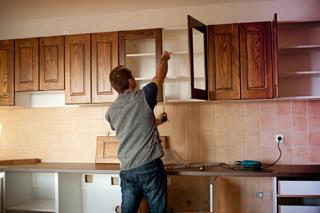 At MSK & Sons Construction, our Bloomingdale remodeling contractors have the ability to help you with any home improvement project that you have in mind. Our professionals are adept at both kitchen and bathroom remodeling services. We have the capability to conduct a whole house remodeling task or an extensive room addition. The one constant in all of our work is our goal to maximize customer satisfaction.
If have a home improvement project planned in Bloomingdale, call MSK & Sons Construction today. Our courteous and polite staff would be happy to assist you in any way that we can. Our knowledgeable New Jersey Bathroom & Kitchen Remodeling Contractors are here to answer any questions that you may have about your prospective project or our exceptionally performed services. We can schedule your appointment today.
Kitchen Remodeling Services in Bloomingdale
Remodeling your kitchen can be a fantastically rewarding project. In order to make the most of the effort, you should make two kinds of changes. First and foremost, you should take steps to improve the ways in which you and your family use the living space on a daily basis. Second, you should customize your kitchen to your and your family's unique aesthetic tastes.
At MSK & Sons Construction, our Bloomingdale kitchen remodeling contractors can help you with any changes that you have in mind. We understand that you have specific goals. Our professionals will constantly stay attuned to your inputs in order to provide you with the most customized services possible. In the end, your vision of your kitchen will become real.
Bathroom Remodeling Services in Bloomingdale
If you have never conducted a remodeling project, you should start in the bathroom. Because you and your family rely on the area each and every day, any changes that you make to the area can have substantially rewarding effects. At the same time, because your bathroom is relatively small, the project can be completed quickly and on a limited budget.
At MSK & Sons Construction, our Bloomingdale bathroom remodeling contractors are here to help you with every phase of this project. We can construct a new bathroom vanity for you with all new countertops and plumbing fixtures. We can install new flooring and cabinets in the area. Our team can install spa like tubs and showers for you.
As always, all of our services will be completely customized to you and your family's needs and goals. We are not satisfied with the results of our efforts unless you are. Our Bloomingdale remodeling contractors are dedicated to you.
If you need to hire a professionally licensed remodeling contractor in Bloomingdale, call MSK & Sons Construction today at 973-296-7079, or fill out our online request form.