Your Jefferson Home Remodeling Specialists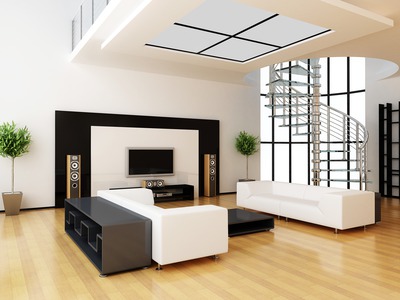 Get the room you've always wanted with help from MSK & Sons Construction. We are the construction experts in Jefferson. With a certified and licensed team of contractors, builders, and designers, we can help you out with any project in your home from initial design to finishing and everything in between. Regardless of what types of modification you want to make to your home interior or exterior, we can help you. Give our design team your ideas and we can help turn your ideas into a reality in no time at all. We offer dependable construction service that is both efficient and affordable. When you want the job done right the first time, then go with the professionals at MSK & Sons Construction.
New Jersey General Contracting
Looking to build a new home? What about a complete home interior renovation? Larger jobs generally require the expertise of a general contractor who can oversee all job responsibilities. With over 30 years of professional contracting experience we can help you build your home from the ground up. We sub-contract out with other reputable companies in the Jefferson area in order to insure that every job is performed with absolute precision and accuracy. With a team of construction experts on the job you be assured that your home will be built with the highest level of construction anywhere in the industry. With MSK & Sons Construction you and your family will enjoy your new home for many decades to come.
Custom Kitchen Remodeling
If you are like most homeowners, then you take great pride in how well you kitchen looks and well it functions. With all the features available for kitchens today, let our design team help you put them all together into the perfect kitchen for you. We provide complete kitchen remodeling. We can start with an open room and a clean slate and slowly build a brand new design that is completely unlike the previous one. You get a brand new kitchen experience complete with all components. We can help you pick out brand new tiling, wall designs, countertops, cabinets, sinks and fixtures, and even install brand new appliances.
Basement Finishing
When remodeling your brand new basement it is essential that certain items are taken care of. For instance, you basement has to become water and draft proof. You may also need to extend or re-route all wiring, plumbing and all duct work for your heating & cooling system. Will be there be drywall and insulation provided? Your basement has to properly prepared in order to make it livable. Once the essentials are out of the way, we can also help you with all the finishing and final designs. We provide any type of flooring such as tiling, laminate, carpet, or other types, and help you with all lighting, fixtures, paint, and other items.
Architectural Woodwork and Design
Put the finishing touches on your home renovation with our woodwork and design service. If your looking for elegant and unique details for any railing, trim or crown molding, cabinets, doorways or other areas we can provide luxurious designs that help make any room in your home stand out. We complete every job with the paint or finish of your choice. With MSK & Sons Construction you get a professional design from skilled and highly trained artisans that can create beautiful designs and styles.
MSK & Sons Construction appreciates your feedback. Please give us more time to collect your reviews and they will be displayed below.
---
Recents Articles
If you are looking for a professional Home Remodeling contractor in Jefferson New Jersey, then please call 973-296-7079 or complete our online request form.