Professional River Vale Home Remodeling Contractors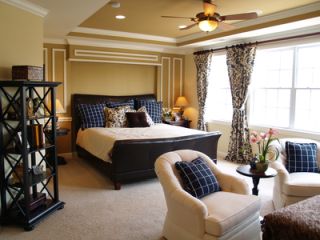 Whenever you are considering having remodeling work done on your home, it is absolutely important that your hire a professional that you can trust to help you achieve all of your goals in the best possible manner. When you are looking for the best, look no further than the team of professional River Vale remodeling contractors at MSK & Sons Construction. Our team of River Vale remodeling contractors have been proudly serving the local area for over twenty years, and we have no intentions of stopping anytime soon. We take a great deal of pride from the fact that we have been delivering unbeatable quality work to all of our local customers in that time, and we always stand behind the quality of our work 100%. Our team is always ready and willing to provide you with the high quality remodeling services you need to truly transform your home into the house of your dreams.
If you are looking for a professionally licensed remodeling contractor in River Vale or the surrounding communities, give the pros at MSK & Sons Construction a call today. Our team of highly skilled remodeling experts specialize in full New Jersey bathroom and kitchen remodeling services, but we can also take care of a wide range of other general contracting services for you. We have the knowledge and skill to take any home improvement task we are presented with and turn it into something truly fantastic.
If you have any questions about our services or home remodeling services in general, give us a call today. Our team of professionals are always standing by and ready to answer any questions you may have. Call us to schedule you appointment today.
Room Additions In River Vale
If your home seems to be running low on living space, or your family has grown recently, why not consider all of the benefits you can attain from a room addition to your River Vale home instead of packing up and looking for a new place to live? Here at MSK & Sons Construction, our team of professional home remodeling contractors can help you through the entire process from start to finish. Adding a room to your home is a great way to increase the square footage of your River Vale home, and best of all, you have the ability to custom design your new living space to make it perfectly suited to your particular needs. After we're finished, your new room will be one of your favorite rooms in the entire home.
River Vale Kitchen Remodeling
If there is any room in your home that could be considered the heart of the home, it would definitely be the kitchen. Your home's kitchen gets a lot of traffic and is a popular room for the family to congregate after a long day and share a meal, so why should you settle for a kitchen that doesn't meet your needs or your tastes? With the help of the professional kitchen remodeling contractors at MSK & Sons Construction, you can finally have the kitchen that you've always wanted. No longer will you have to suffer through with someone else's design choices, or struggle to find the space you need to store your cookware. From minor changes to complete overhauls, we are the team to contact when you are looking to enhance your home's kitchen space.
If you are looking to hire a professional remodeling contractor in River Vale or the surrounding communities, give us a call today at 973-296-7079 or fill out our online request form.